We all want our business to grow. In this little piece, I will talk about the context of the corporate world, and not the world of the entrepreneur. They are very different, and need to be treated separately.
Much is made of the whole concept of clarity of purpose. Much is made of the whole concept of strategy, and the leader is the person who strides the world stage and sets the grand direction.
In my experience, you need to differentiate between broad strategy, and strategy that percolates down to the local level.
One big differentiator between them is the fact that strategy at the global / corporate level cannot be changed easily. Strategy at the local, while influenced by global strategies and priorities, is easier to change.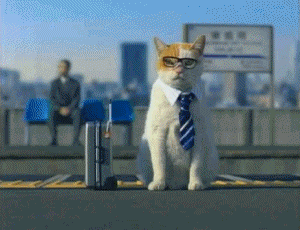 It is indeed the Big Cat who makes the strategy. A decision, for instance, on venturing out of base chemicals into speciality chemicals, is not one that can be changed easily. In addition, the changes that are to take place at the global level are not easy to implement.
To continue with the above example, a decision to move into specility chemicals, and to exit the base chemicals business requires changes in:
1. Manufacturing and sourcing strategy
2. Marketing approach, and may indeed involve setting up new marketung teams
3. Research and development
4. Cost structures, particularly overheads
The list can be expanded, but as can be seen, it is a large decision that cannot easily be done, or undone.
The decision to change strategic direction, therefore, is one that needs to be planned with care.
At the local level, however, greater nimbleness can be exercised.
However, constant changes of direction are costly, and can only serve to confuse the organisation, and the customers you serve.
Some of the questions that need to be answered are:
1. Why the change in direction?
2. Why the decision to move in a particular direction?
3. What is needed to be done, to implement the change?
4. How do you communicate the change?
5. How do you acquire the capabilities to implement the change, and to ensure that the changed direction is one that allows sustainable competitive advantage to be retained?